EcoCarb® activated carbon filter
Treat low-level odor, VOC and many other emissions with readily-available adsorption media.
1 OF 3

1. Foul air entry
Polluted air is collected and centralized prior to entering the EcoCarb activated carbon filter in the same way as other BioAir filters; as with all other aspects of the systems we build, the way air is collected and transported for treatment is highly dependent on the unique schematics of your site. Once centralized, the air is fed into the entry point of the treatment vessel.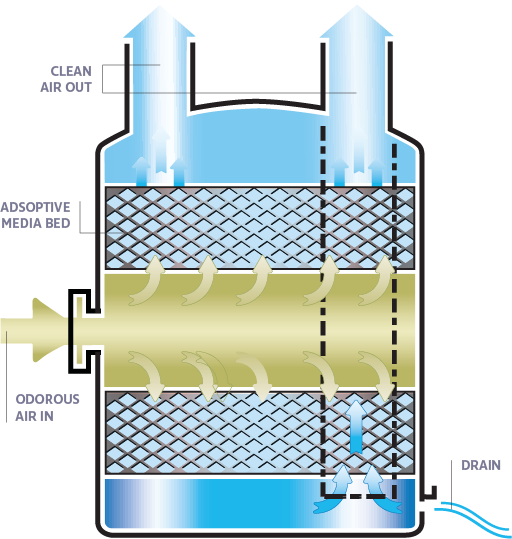 2 OF 3

2. Dual carbon beds
Air entering the EcoCarb adsorption media filter passes through either of two carbon beds inside the vessel. One bed is below the air inlet, the other above. The adsorption media is quite porous, providing ample opportunity for air to disperse as it passes through. The adsorption media we utilize in EcoCarb systems is formulated for extended service, but replacement is inevitable. Replacement media is available from BioAir Solutions.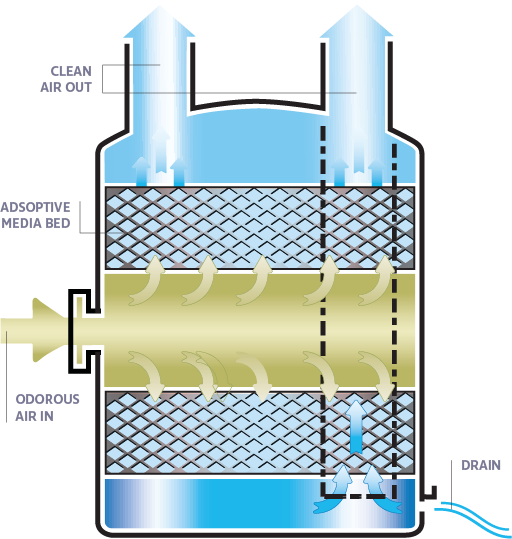 3 OF 3

3. Releasing treated air
After air passes through the beds of activated carbon inside the EcoCarb adsorption media filter system, it's channeled out through a vent at the top of the vessel.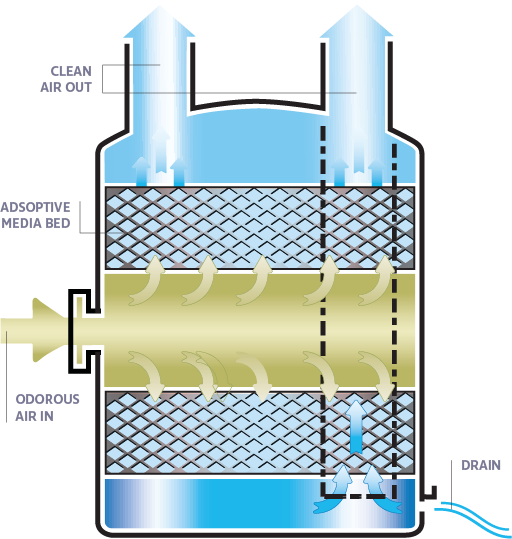 Key advantages - EcoCarb activated carbon filter
1
Proven technology in a simple design.
2
Suited for low-level odors and emissions.
3
Easy to operate and maintain.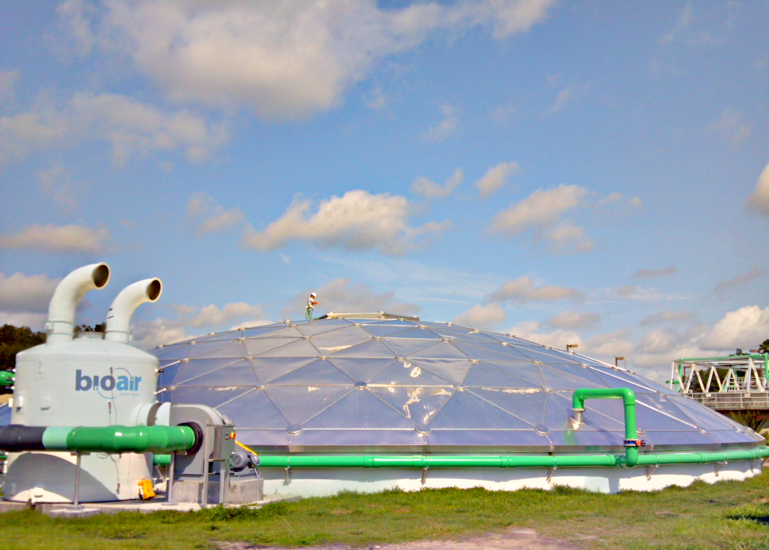 Popular applications
BioAir's EcoCarb activated carbon filters are well-suited for treating all manner of low-level odors and emissions, including volatile organic compounds (VOCs) and inorganic and organic odors. Accordingly, they're installed in a wide variety of sites across industrial and municipal settings. After a complete survey of your site, BioAir specialists will recommend the treatment solution that's most appropriate to your site and its challenges.



Explore other BioAir products
BioAir Solutions offers many different odor and emission treatment options, each tailored to the unique challenges you face.